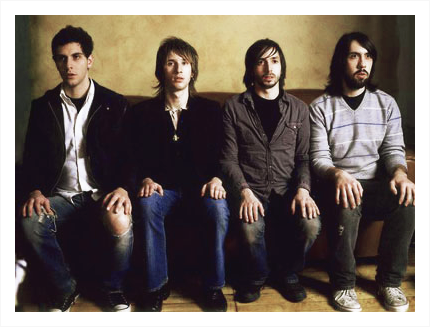 Midtown was an American pop-punk band from Springfield, New Jersey. Midtown was formed in November 1998 by three Rutgers University students, but soon became a quartet. The band took advantage of the fertile New Jersey punk scene to develop a sound that combined elements of emo and punk rock, and began recording shortly after their formation. Their first EP, The Sacrifice of Life, was released by Pinball Records in 1999. Their second album, Save the World, Lose the Girl, was released in early 2000 by the Drive-Thru Records label. The band was then upstreamed to MCA for their following album, Living Well Is the Best Revenge. Their next album, Forget What You Know, was produced while the band was not under contract with a record label and was later picked up by Columbia Records. This was the band's final studio album; they disbanded shortly after its release, in 2005. (from Wikipedia)

Members:
Gabe Saporta - lead vocals, bass; current frontman of Cobra Starship
Tyler Rann - guitar, vocals
Heath Saraceno - guitar, vocals
Rob Hitt - drums

Links: Official Site | Last.fm | Myspace | Wiki

The Sacrifice of Life EP (1999)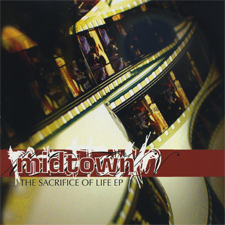 1. Direction
2. The Easy Way Out
3. Sacrifice of Life
4. Living in Spite
5. Come On

Save the World, Lose the Girl (9 March 2000)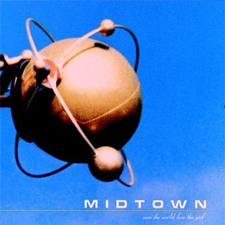 1. Just Rock and Roll
2. Direction
3. Recluse
4. Another Boy
5. Let Go
6. No Place Feels Like Home
7. Such a Person
8. We Bring Us Down
9. Knew It All Along
10. Come On
11. Resting Sound
12. Frayed Ends

Millencolin/Midtown Split EP* (28 May 2001)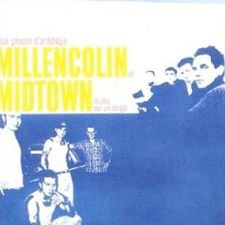 1. Millencolin, "No Cigar"
2. Millencolin, "Black Eye"
3. Millencolin, "Buzzer (Extended Version)"
4. Midtown, "Let Go (Remix)"
5. Midtown, "Get It Together (Demo)"
6. Midtown, "You Should Know (Demo)"
*Midtown songs only

Living Well Is the Best Revenge (14 April 2002)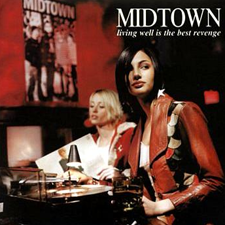 1. Become What You Hate
2. Still Trying
3. Get It Together
4. Like a Movie
5. There's No Going Back
6. Perfect
7. You Should Know
8. One Last Time
9. A Faulty Foundation
10. In the Songs
11. Find Comfort in Yourself
12. Make This Right (Bonus Track)

Forget What You Know (29 June 2004)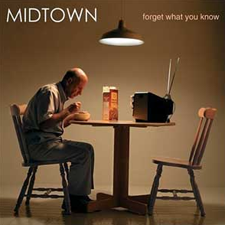 1. Armageddon
2. To Our Savior
3. Give It Up
4. Is It Me? Is It True?
5. God Is Dead
6. Whole New World
7. Empty Like the Ocean
8. Nothing Is Ever What It Seems
9. The Tragedy of the Human Condition
10. Waiting for the News
11. Until It Kills
12. Hey Baby, Don't You Know That We're All Whores
13. Help Me Sleep
14. Manhattan
15. So Long As We Keep Our Bodies Numb We're Safe

B-Sides, Rarities, etc., etc.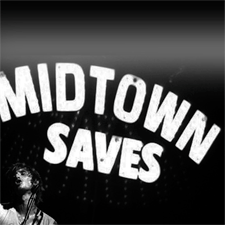 A Faulty Foundation (Demo) (from the Donots vs Midtown Split 7")
Celebration (b-side from the "Give It Up" single)
The Easy Way Out (Unreleased version)
Get It Together (Acoustic)
Is It Me? Is It True? (Acoustic)
Knew It All Along (Acoustic) (from Punk Goes Acoustic)
Living in Spite (Acoustic)
Make This Right (LWITBR bonus track)
Sister Golden Hair (America cover)
Suzanne (Weezer cover)
This House Is Not a Home (from Liberation Songs to Benefit PETA)
Waiting for the News (Acoustic)
Your Love (from Punk Goes 80s)

All files are mp3, zipped, and upped to MediaFire. If a link is broken or you need something upped to a different site, let me know and I'll do my best to fix the problem for you. This took absolute ages to put together, so I'd really appreciate a comment if you take anything. Enjoy! ♥

other uploads